Snapchat Takeover: Rosalyn Sphinx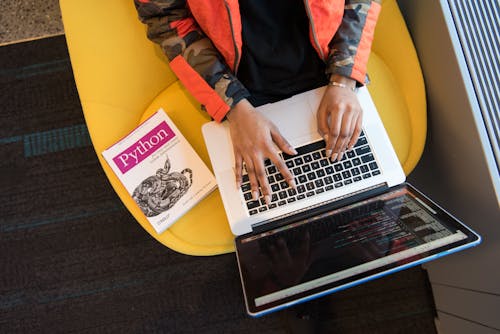 So rarely do we get to showcase the stars who are really making a huge impact in the adult industry who are catching fire right as their career is beginning. Tomorrow, March 22, we have one of the most talented and beautiful young performers to step into the spotlight in the adult industry.  Her youthful look of innocence is just that, for this beauty is a true showcase of the modern performer with ink and piercings that show that what we know and see in the "girl next door" is truly changing in this modern era of adult cinema. Be sure that you follow us on Snapchat at: XCriticCom as we welcome the lovely Rosalyn Sphinx @RosalynSphinx to the XCritic Porn Star Takeover Series, where you get to see that stars of the adult world on their terms, through their own eyes. (...)
Source: xcritic.com | 2019-03-21Read all
Related:
---
Whitney Wright to Enact 'Lesbian Revenge' on Adult Time
Adult Time and Pure Taboo will enact "Lesbian Revenge" under the guidance of performer turned writer-director Whitney Wright....
Carmen Valentina Sets 2 Feature Dance Gigs in Oklahoma This Week
Carmen Valentina will put the "Oh!" in Oklahoma when she features this weekend, from Thursday through Saturday, at Little Darlings and Deja Vu Showgirls....
Titillating Titles
Looking for some new stash worthy titles for your collection? You don't have to stress out over it because we have some great sponsors that put out consistently great stuff! Whether you are looking for in-depth storylines, or just want some hot girl on girl action, or some serious butt banging, they will have you covered!Here are some of the latest titles available at your local sto...
XBIZ Miami 2019: Day 2 Climaxes With Wet & Wild Fun, Witty Insights
Skyrocketing momentum shot XBIZ Miami into the stratosphere after an epic opening day of leisurely fun and the business/pleasure combo of Day 1 that followed, as XBIZ Miami entered Day 2 with serious legal, financial and cyberbullying panels ... amidst exquisite poolside debauchery!...
'No Pain, No Gain' for Valentina Jewels at House of Fyre
Valentina Jewels has returned to House of Fyre for a scene that "gives new meaning to personal training," released today....
New Femdom Fetish Site TortureTime.com Launches Monthlong Promo
Newly launched femdom site TortureTime.com is throwing a promotion to entice member signups throughout the month of October....
Popular today:
---