Jessica Drake Sets Candid Q&A for Wicked.com Forum Tomorrow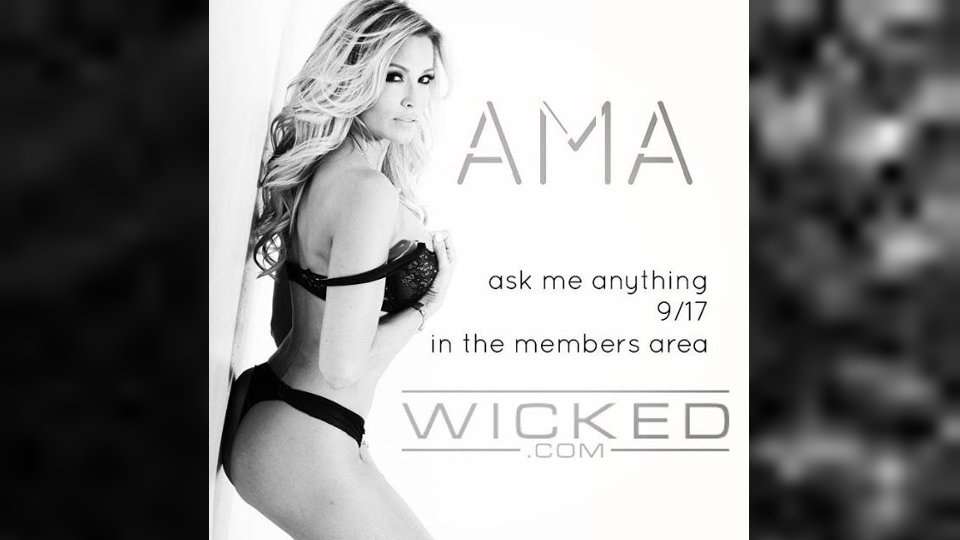 essica Drake will tub-thump the pending release of "Lost Love" with a question-and-answer session available exclusively to Wicked.com members tomorrow. (...)
Source: xbiz.com | 2019-09-16Read all
Related:
---
ArchAngel Showcases Flawless Females In 'As Natural As They Cum 2'
ArchAngel Video has announced the release of its latest title, "As Natural As They Cum 2," featuring top all-natural talent in hardcore, passionate scenarios....
#WCW Woman Crush Wednesday: Angela White
Wow. What have I been doing for months now while I write up our Woman Crush Wednesdays? Somehow, the most obvious choice had slipped past me. She's a woman that has taken the industry by storm, nearly sweeping entire award shows with an unprecedented amount of trophies for her sexual prowess, her acting performances, her directing, even her editing. Yes, she can do it all. She has eve...
Lisey Sweet Makes Her MILF VR Debut in 'ANALize This'
Lisey Sweet made her MILF VR debut this week in the studio's newest virtual reality scene, "ANALize This."...
Pornhub Announces 2019 Award Nominees
Pornhub has announced the list of nominees for the sophomore edition of its annual awards show....
Doc Johnson Nabs 6 Noms for 2019 StorErotica Awards
Doc Johnson is celebrating their six nominations for the 2019 StorErotica Awards....
VeDO Toys Expands to Europe With Exclusive Orion Distro Deal
The parent company of VeDO toy, Savvy Company, has announced a new exclusive distribution deal with Orion Wholesale, bringing the popular toy brand to Europe with a "sensational summer roll out" to ensue....
Popular today:
---