Allie Awesome Tops ManyVids Charts in First Month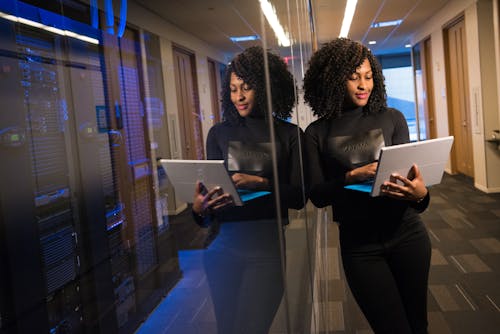 Allie Awesome has hit the ground running in the new year. Shortly after opening her ManyVids store last month, Awesome scored the No. 2 spot on the Directors chart for the month of December before landing the top spot on MV Girls and Directors just a few days into January.  (...)
Source: xbiz.com | 2020-01-06Read all
Related:
---
Kimberly Chi Encourages Fans to Vote for Her at the 2019 AltPorn Awards
Adult performer Kimberly Chi is celebrating her 2019 AltPorn Awards nomination for Best Female Performer of the Year....
Anti-porners Demand Action Against Adult Industry Leaders
The foes of free expression are at it again, but this time, failing in their efforts at online censorship and in trying to falsely paint the legitimate adult entertainment industry with the brush of "trafficking," are now calling for the bullying, persecution and prosecution of industry leadership....
Romantic Adventures Owner Shares Tips for Long-Distance Couples
Tami Rose, owner, manager and resident "sexpert" at Mississippi-based adult boutique Romantic Adventures, is sharing her toy recommendations for long-distance couples....
Pineapple Support Names 5 New Board Members
Pineapple Support has welcomed five new board members to the nonprofit organization: Legal Affairs Chair Corey Silverstein, Fundraising Chair Emma Rainville, Marketing and Website Chair Brad Mitchell, Treasurer Alison Boden and Social Justice Community Chair Tim Valenti....
Hot Octopuss Debuts 2 New Upgraded Pulse Solo Guybrators
Three years since its last product line upgrade, Hot Octopuss is introducing two new upgraded "guybrators" — Pulse Solo Essential and Pulse Solo Lux....
Sportsheets' Peace Vibe Gets Nod From Kardashian Lifestyle Site
After a dramatic spike of traffic earlier this week, Sportsheets says it tracked the source — Kourtney Kardashian's lifestyle website Poosh....
Popular today:
---