Allie Awesome Tops ManyVids Charts in First Month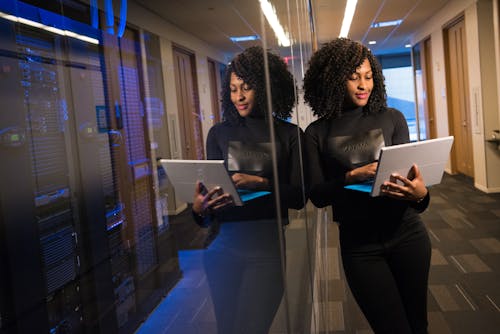 Allie Awesome has hit the ground running in the new year. Shortly after opening her ManyVids store last month, Awesome scored the No. 2 spot on the Directors chart for the month of December before landing the top spot on MV Girls and Directors just a few days into January.  (...)
Source: xbiz.com | 2020-01-06Read all
Related:
---
Clips4Sale's Legal Zone Tackles CCPA Changes, Social Media, More
The Clips4Sale Legal Zone returns next week to cover a range of hot legal issues that affect the adult entertainment industry....
Mary Moody Uploads 2 Free Clips to Official Pornhub Channel
Starlet Mary Moody is celebrating summer with two free videos on her official Pornhub channel....
TransAngels Announces Daisy Taylor as 1st-Ever Contract Star
TransAngels has announced Daisy Taylor as its first-ever exclusive contract star. Fans can now expect to see Taylor in monthly scenes, including some of her own concepts. ...
WCW Woman Crush Wednesday: Keisha Grey
Today our heads are turning toward Miss Keisha Grey. Like many of the XCritic Woman Crush Wednesday lists, this was one that took some whittling down as I tried to figure out just which titles to feature out of the many, many titles we have watched her in! With over half a decade in the industry and almost 600 credits to her name, there's a lot to choose from. Here's 10 random ones th...
Xgen President Andy Green Reflects on the Good Old Days of the Adult Industry Hustle
Xgen President Andy Green remembers the old days of the true sales hustle. If beginning one's career before the advent of AOL isn't yet a marker of success, it should be. That, and sharing a single email account between three coworkers — namely Michael and Frank Koretsky....
IsMyGirl Contest Offers Designer Purses, Cash Prizes
Premium social network IsMyGirl has invited models to enter its GetTheBag contest, which runs through November and ends on December 15, with a variety of prizes for top earners....
Popular today:
---