Team Skeet Named Most Popular Network at 2019 Pornhub Awards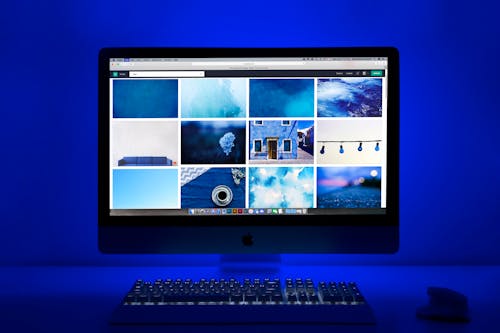 Paper Street Media, the parent company of the Team Skeet Network of adult sites, is celebrating its win at the 2019 Pornhub Awards. Its flagship site, Team Skeet, picked up the title of Most Popular Network at last week's Pornhub Awards.  (...)
Source: xbiz.com | 2019-10-16Read all
Related:
---
Paradise Marketing Honors Top Sales Staffer Michelle Liss
Paradise Marketing is celebrating the fifth anniversary of its National Sales Manager Michelle Liss by promoting her to the position of vice president of sales for the company....
Local News, State Legislatures, Churches Bombarded With Anti-Porn Propaganda Blitz
An Alabama op-ed by an obscure graduate student, a piece of legislation quietly introduced in Oklahoma and a clickbaity tech news item peddled by a small Michigan startup. These might seem unrelated items to an uninformed observers but they are all part of a propaganda blitz currently being unleashed by War on Porn crusaders during this electoral year....
Selling Many Clips for the Right Prices
A common mistake the majority of people make when starting to make their own porn is they think that just because they're showing their naked body and doing something sexy, their clip will sell — and sell well....
Nutaku Offers Black Friday Promo on Games, 'Gold' Packages
Nutaku.net is offering a Black Friday sale on various browser-based and premium adult games with curated deals on over 100 titles, including in-game events, character additions and bonus packages....
Pros, Players Converge for Kinky Forum at DomCon L.A.
It seemed to be business as usual at the Hilton Los Angeles Airport hotel last weekend — tired business travelers trudged through the lobby as young parents struggled to corral children on purportedly fun-filled family vacations. If you didn't know, one might have been none the wiser to the fact that just below the surface of the mainstream comings and goings of a busy airport hotel, fetish en...
Cupid's Closet Offers Classy, Cozy Nook of Top-Quality Sex Toys in L.A.
Daniel Greenberg thinks the adult retail space could still use a touch-up on its new sex-positive paint job. This former adult boutique clerk-turned-CEO has posted up shop in the Los Angeles area with a modern brick-and-mortar that's quick to kick old stereotypes in the pants....
Popular today:
---