Sophie Sparks Wins 7 Veils Social Media Consultation at AWSummit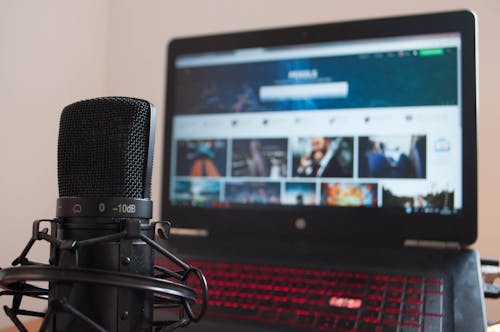 Cam performer Sophie Sparks won the prize for an exclusive one-hour social media consultation with adult industry marketing agency 7 Veils at last month's AWSummit. (...)
Source: xbiz.com | 2019-07-08Read all
Related:
---
FSC Files Another Response to DOJ in 2257 Saga
Lawyers for the Free Speech Coalition (FSC) and the other plaintiffs in the years-long litigation challenging the constitutionality of 18 U.S.C. § 2257 (known more commonly in the adult industry as "2257") filed today a response to this month's brief by the U.S. Department of Justice (DOJ) before the U. S. Court of Appeals for the 3rd Circuit, which had challenged the government's initial...
Aneros Celebrates 3 XBIZ 2020 Awards Nods, 2 Exec Award Noms
Aneros picked up three XBIZ 2020 Award nominations, along with two 2020 XBIZ Exec Award noms....
Christiana Cinn to Headline Oxnard's Spearmint Rhino This Weekend
Christiana Cinn is set to feature at the Spearmint Rhino Gentlemen's Club in Oxnard, California this Friday and Saturday....
Pioneering Gay Adult Filmmaker William Higgins Passes
According to reports, pioneering filmmaker William Higgins passed Saturday from a sudden heart attack. The legendary gay adult director and producer, whose career stretched back to the early '70s, maintained a prolific work ethic; as recently as Friday, Higgins had updated his long-running video blog....
Lauren Phillips Named October 'MYLF of the Month'
Lauren Phillips has nabbed the title of MYLF.com's October MYLF of the Month (MOM), adding it to her growing list of accolades. ...
FSC Announces Partnership Adding 2,000 PASS Test Locations Nationwide
In an unprecedented decision since the establishment of the PASS protocols for adult industry talent testing, trade association the Free Speech Coalition (FSC) — the system's overseer — has announced a new partnership with a network of labs that will vastly expand the number of blood draw centers nationwide....
Popular today:
---