#SexTalkTuesday Welcomes Reba Rocket As Guest Moderator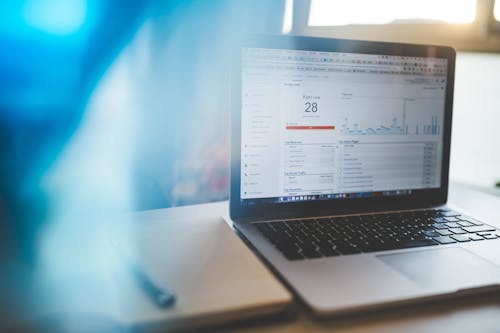 #SexTalkTuesday announced today that VP of Marketing and Communication for Takedown Piracy, Reba Rocket, will serve as the special guest moderator of the January 7 edition of the Twitter-based chat show. (...)
Source: xbiz.com | 2020-01-06Read all
Related:
---
We'll Miss You Jessica
Today, we are not doing our usual Wednesday ritual but instead, mourning the loss of one of the industry's biggest stars, Miss Jessica Jaymes. She is an AVN Hall of Famer, which should tell you all you need to know about how great she was. Below, you will find a short list of titles that she appeared in that we have covered over an almost 2-decade long career span but we encourage you...
Gia Milana, Alina Lopez Featured in Scam Angels' Newest Scene
Gia Milana and Alina Lopez are featured in Scam Angels' newest scene, aptly titled, "Super Hot Babes Alina Lopez and Gia Milana Massage, Bang and Scam Rich Jerk."...
Why Twitter Needs to Learn the Meaning of 'Consent'
There are quite a lot of penises in my Twitter timeline. And breasts, and vulvas, and plenty of animated gifs of people having a sexy time together....
GameWithMe Contributes to Amazon Fire Recovery Effort
Adult-friendly video gaming company GameWithMe is matching all earnings from Aug. 30 through Sept. 2 in a charitable donation to the World Wildlife Fund and Amazon Conservation Projects....
EDSE Recruits Sexologist Goody Howard for 'Sex & Aging' Session
Educational organization Everyone Deserves Sex Ed (EDSE) has invited sexologist Goody Howard to train attendees of its upcoming 25-hour sex educator certification program....
Official Instagram, Facebook Reps Agree to Meet APAG Leaders to Discuss Sex Worker, Adult Industry Issues
Official Instagram and Facebook representatives have agreed to an unprecedented meeting with leaders of the Adult Performers Actors Guild, a federally recognized trade union representing adult industry performers, to discuss issues related to the social media presence of adult performers and other sex workers....
Popular today:
---