Pipedream Brings 'Her Ultimate Pleasure' to Golden Globes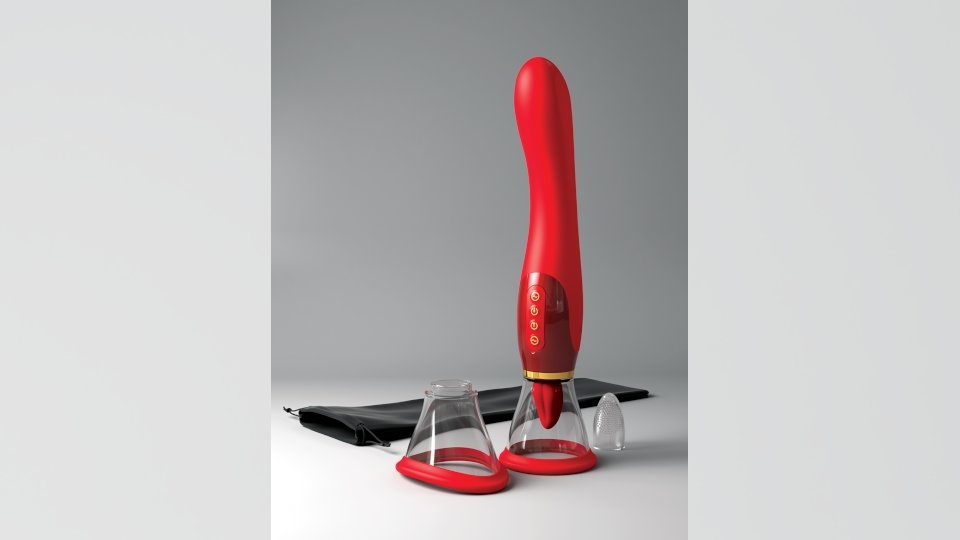 Even folks who didn't win any awards at the 77th annual Golden Globes this past Sunday still went home with a special luxe gift, courtesy of Pipedream Products. From the Golden Globes Style Lounge, Hollywood celebs and A-listers were presented with the brand's exclusive Her Ultimate Pleasure Luxury Edition, introducing the viral pleasure product to the show's high-end goodie bags and "setting a new precedent for celebrity gifting suites," touted a rep.  (...)
Source: xbiz.com | 2020-01-07Read all
Related:
---
Jaded Dawn to Feature at Shakers Gentlemen's Club in Waverly, Neb.
Adult performer Jaded Dawn will feature at Shakers Gentlemen's Club in Waverly, NE on Wednesday, May 8, Thursday May 9, Friday May 10 and Saturday May 11....
Early Registration Opens for DomCon Los Angeles 2020
Organizers of DomCon Los Angeles have announced that registration for their 2020 event is officially open. DomCon Los Angeles, a top international professional and lifestyle BDSM convention, will take place May 6-10 at the Hilton LAX Hotel in Los Angeles....
Target Stores Now Stock plusOne Vibrators
The plusOne line of vibrators is now available in Target stores nationwide and also via Target.com, the sexual wellness company has announced....
Labor Board: Derek Hay's Defense Begins Presenting Their Case
The second day of the second set of hearings concerning the Labor Board petition filed on behalf of five former models against agent Derek Hay and LA Direct took place today in downtown Los Angeles....
Lesbian X Celebrates All-Girl DP With Latest Release
Lesbian X, O.L. Entertainment's all-girl imprint, has released its latest "Lesbian DP 2," available now on DVD. ...
APAC Sex Workers' Rights Event Teaches How to Lobby for SB 233
The Adult Performer Advocacy Committee (APAC), the American Civil Liberties Union (ACLU) and the Los Angeles branch of the Sex Workers Outreach Project (SWOP) are holding an informational event tomorrow in support of SB 233, the proposed California state legislation that prevents police from arresting sex workers who report a violent crime and also prevents the possession of condoms from being use...
Popular today:
---