On the Set: Erika Lust's 'Estate Sale' Brings Vintage Vibes to XConfessions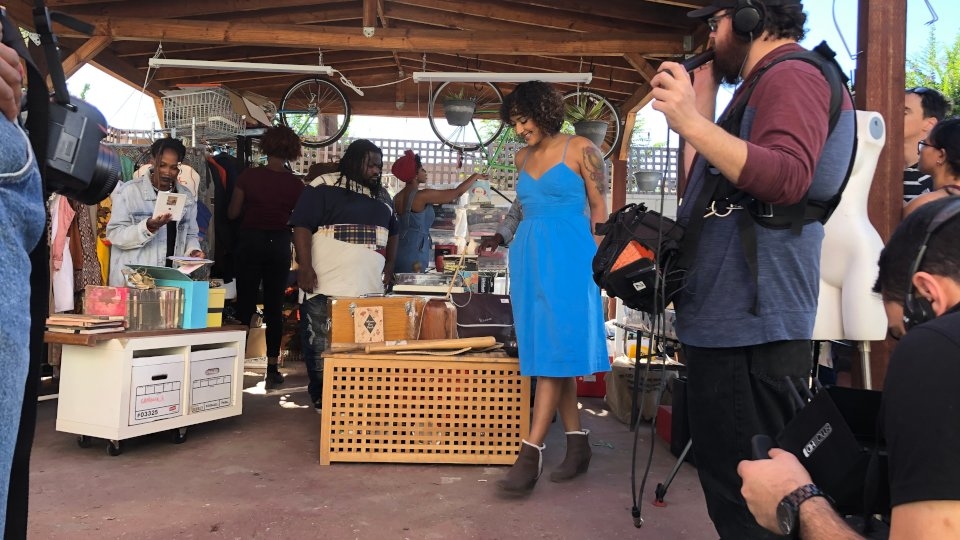 Pulling up to one of the many nondescript bungalows on a quiet street in South Los Angeles, a vintage pink-and-red couch offers the only marker on a sleepy stretch of road hinting that this is the shoot location for "Estate Sale," the latest creation for Erika Lust's venerable XConfessions site. (...)
Source: xbiz.com | 2019-12-20Read all
Related:
---
Satisfyer's Jerome Bensimon on Juggling Success, Bold Aspirations
In 2016 Satisfyer hit the U.S. marketplace with a bang. A mass product giveaway kicked off the reign of Satisfyer — and that was only the beginning of a branding campaign that has established Satisfyer as an industry heavyweight that will not be ignored....
Brooklyn Chase to Make Sapphire 39 Featuring Debut Thursday
Brooklyn Chase wings to the Big Apple Thursday to feature for the first time at Sapphire 39....
18 Plus Releases Free Age Verification Tools, Affiliate Program
18 Plus has released its free U.K. age verification tools and supporting affiliate program....
Snapchat Takeover: Michele James
She's back! It was about this time last year that Michele James took over the wheel of the XCritic Snapchat and she wanted to do it again! Who are we to say no? Since that time last year, Michele has been banging out clips and photoshoots at a rapid pace, and heading quickly toward 69K followers on Twitter @michelejamesmv! How cool would it be if you were the 69,000th fan to follow he...
Sky Pierce Visits 'Love Shack' for WankzVR
Canadian performer Sky Pierce recently visited the "Love Shack" for WankzVR's newest virtual reality scene....
#TBT The Will Ryder Interview
Happy Throwback Thursday! Today, we are going to revisit an interview that we did last year with Will Ryder. He's the guy responsible for ushering in the whole genre of porn parodies that are so popular today but we pretty much avoided that conversation as well as avoiding too much focus on the movie he was working on at the time. That movie, by the way, was nominated for a number of ...
Popular today:
---