Live On XCritic's Instagram: Liv Revamped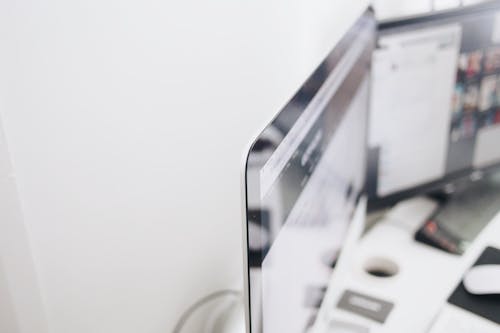 The month of August always brings the summer heat and XCritic is looking to do the same. The Live on Instagram Porn Star Takeover has been getting bigger and bigger each week with each performer who lets you into their land of fantasy. This week's performer, she is truly one of the most stunning starlets in the industry, with a passion for her job as amazing as that signature asset of hers. Join us on Friday, August 16th when the one and only Liv Revamped @revampedlyfe takes control of the XCritic ship and takes it to places that most fans never knew existed and be prepared to live the true Revamped Life as only she can show you. Get your spot reserved now and follow us on Instagram at: XCriticCom (...)
Source: xcritic.com | 2019-08-15Read all
Related:
---
Join Us on Instagram For Our Debut With Britney Amber!
Yes, XCritic has had an Instagram account for a very long time but we've never done a single thing with it! Well, that's all about to change tomorrow, July 12th as the legendary Britney Amber helps us break it in! Yeah, that's right. She was scheduled to take over our stream on another social platform but we decided to have an Instagram Superstar show us how to do it right and she ste...
Pick Your Porn Genre and Watch Anytime!
What kind of porn do YOU like? Bondage? Masturbation? Feature Films or Parodies? Maybe something artsy with a bit of a storyline but not too much. Perhaps you like your porn animated with an Asian flair or perhaps you just like to watch Asians sucking dick. We're not here to judge you or your tastes. Neither are the folks at Adult Empire. That's why they offer an unlimited streaming s...
APAC, FSC Partner to Discuss Race Issues in Adult Industry
The Adult Performer Advocacy Committee (APAC) is partnering with the Free Speech Coalition (FSC) to hold two simultaneous events Sunday, October 6, from 6 to 8 p.m., on the subject of race in the adult entertainment industry....
Snapchat Takeover: Aria Haze
Yep, we are letting another fresh face of the industry take over the XCriticCom Snapchat tomorrow, July 5th! In case you don't get your fill of fireworks today, you can spend the day relaxing and checking out our latest firecracker of a find: Aria Haze! This petite beauty can be the one to light your fuse tomorrow! What's she going to be up to? Lounging by the pool? Tossing back a col...
Alexis Fawx Celebrates 2019 XRCO Nom as MILF of the Year
Alexis Fawx is celebrating her 2019 XRCO Awards nomination as MILF of the Year....
MenAtPlay Celebrates 15 Years in Business With Deep Discount
MenAtPlay, known as the home of suited studs, is celebrating its 15-year anniversary with a $15-per-month lifetime membership that includes unlimited streaming....
Popular today:
---