Jenevieve Hexxx Returns to Hustler in 'Best of Beaver Hunt' Spotlight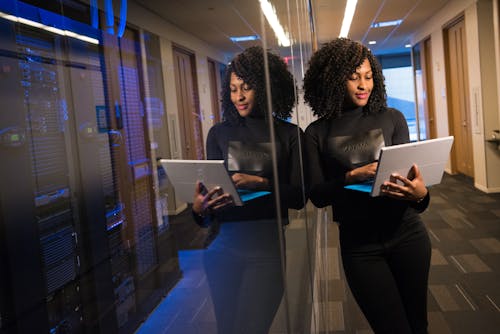 Jenevieve Hexxx marks a return to Hustler magazine in their "Best of Beaver Hunt" issue; she was previously featured in February's "Beaver Hunt" spotlight. (...)
Source: xbiz.com | 2019-12-02Read all
Related:
---
Violet Myers Gets Ready to Play in VR Bangers' Newest 6K Scene
Violet Myers is featured in VR Bangers' newest 180-degree, 6K scene, "Gettin' Ready."...
Mainstream Businesses Can Learn Lessons from Adult Industry
As the adult entertainment industry continues to evolve in the face of constant change, overcoming obstacles while developing new markets and technologies, a wide range of mainstream businesses are taking a closer look at the ingredients of the industry's success — which go far beyond any simple notion that "sex sells."...
Sex Magick by Jenevieve Hexxx
Some of you might be familiar with the seductress pictured above, Jenevieve Hexxx from her appearances at shows like Fetishcon, or one of the movies she's been in, or her Onlyfans account...or hell, there's a lot of ways you can get to know this inked beauty but at XCritic we like to bring you a bit closer to the heart of the performer. In Jenevieve's case, that will be done via her t...
XCooking: Kelley Cabbana's Potato Salad
Webcam star and model Kelley Cabbana wanted to share her favorite potato salad recipe with the world, so naturally, she sent us this recipe which is perfect for those football viewings or gatherings over the holidays because, honestly, who doesn't love potato salad and all of the variations that go along with it? Click the image above to check out her easy to make recipe and get the p...
NightMoves Awards Adds $5,000 Showgirl Invitational Dance Contest
The NightMoves Awards has announced that this year a new event, The Showgirl Invitational Dance Contest, has been added to the celebratory lineup....
Playboy TV's Lola Bastinado to Premiere DominatrixUniversity.com at Exxxotica
Playboy TV's Lola Bastinado will be launching her new website, DominatrixUniversity.com, during the filming of her "Comedy Sex Show" at the upcoming Exxxotica New Jersey Expo....
Popular today:
---