Evil Angel Serves Up 'Vagitarians' Delight From Chris Streams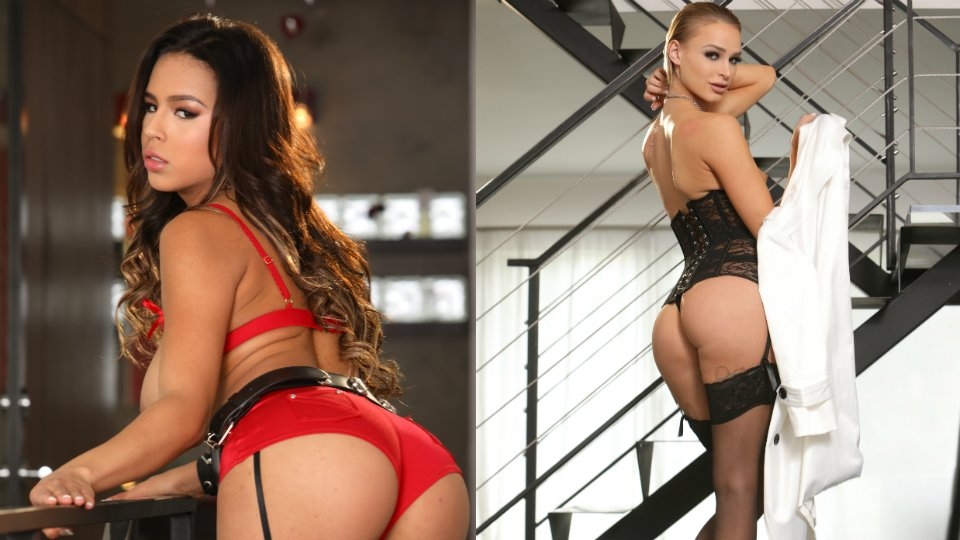 Evil Angel has announced the release of "Vagitarians," which is now available on DVD, VOD and at EvilAngel.com. (...)
Source: xbiz.com | 2019-05-08Read all
Related:
---
Get All The Breaking Porn News
Get in the know with the XCritic Newswire! Stay up to date on the latest breaking news and announcements in the adult industry. There are no stupid popup ads to get in your way, just actual porn news you should know about. It's updated constantly! These are just a few things to come across the wire lately.Bree Mills Starts Pre-Production on New Angela White Thriller for Adult Time, Pe...
Veronika Fare, Tetti Dew Korti Star in Latest Private Media Group Release
Pulse Distribution is now shipping Private Media Group's "Teen Couples 9" to retailers, in time for a May 29 street date....
September Reign Heads to 2019 XBIZ Cam Awards, Exxxotica Portland
September Reign has announced upcoming appearances at the 2019 XBIZ Cam Awards and Exxxotica Portland....
Alexis Fawx Pulls In 3 XBIZ 2020 Awards Nominations
Alexis Faux pulled in three XBIZ 2020 Award nominations last month....
Snapchat Takeover: Aria Haze
Yep, we are letting another fresh face of the industry take over the XCriticCom Snapchat tomorrow, July 5th! In case you don't get your fill of fireworks today, you can spend the day relaxing and checking out our latest firecracker of a find: Aria Haze! This petite beauty can be the one to light your fuse tomorrow! What's she going to be up to? Lounging by the pool? Tossing back a col...
Voodoo Toys Launches Sex-Positive 'Oral Fixation' Podcast
Voodoo has launched "Oral Fixation," a new podcast recorded in Los Angeles that focuses on the challenges and triumphs of sex, kinks, dating relationships — and vibrators....
Popular today:
---