Eropartner Is Vibing With the New 'Mister Sweetspot' From Feelztoys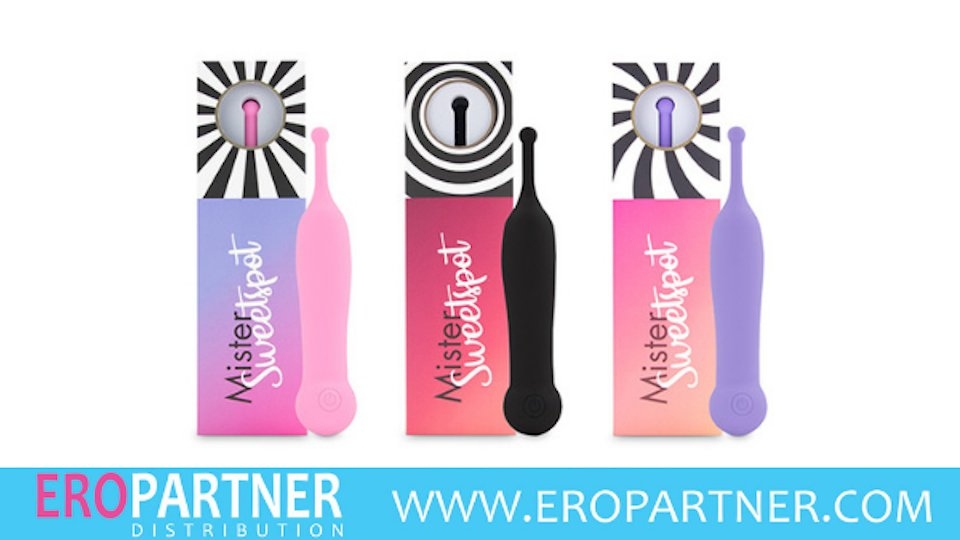 Eropartner Distribution has announced the release of Feelztoys' newest toy, Mister Sweetspot. (...)
Source: xbiz.com | 2019-10-29Read all
Related:
---
Goddess Lilith Signs on for Exalted's Halloween Vampyre's Ball
Goddess Lilith has teamed up with Exalted, New England's only recurring FemDom session party, for its first-ever Halloween event on Thursday, October 24 from 9 p.m. to 1 a.m. (EDT)....
Gary Sunshine Keeps Rockin' With Long, Thriving Career at Lion's Den
Old rock n' rollers never die; they just become sex toy salesmen. If that's not exactly how the saying goes, it's at least accurate for Gary Sunshine....
Extra! Extra! Read All About It!
Get in the know with the XCritic Newswire! With the season of porn awards already upon us, now is the time you want to stay current on all the adult news! Who's going to take home the gold? We don't know yet but you can stay in the loop on who all of the players in the game are by checking out all the news that is hot off the XCritic Newswire.Please Note: Our Twitter Newswire account ...
Sliquid Expands Lube Offerings With Spark, Ride Booty Buzz
Sliquid has introduced two new stimulating silicone lubricant blends, Sliquid Spark and Ride Booty Buzz....
XBIZ Nominations Gala Set for Nov. 20
In the spirit of giving thanks, XBIZ is pleased to announce its annual talent appreciation event and nominations gala is set for Wednesday, Nov. 20, at the W Hotel rooftop in the heart of Hollywood....
FaceChex to Demo Personal, Business Image Protection Tools at IBC Amsterdam
FaceChex is set to participate in the upcoming IBC Amsterdam where it will provide attendees with a free live demonstration of its algorithmic software for protecting personal images and other photos online....
Popular today:
---