CrakRevenue Offers Multi-Brand Cam Widget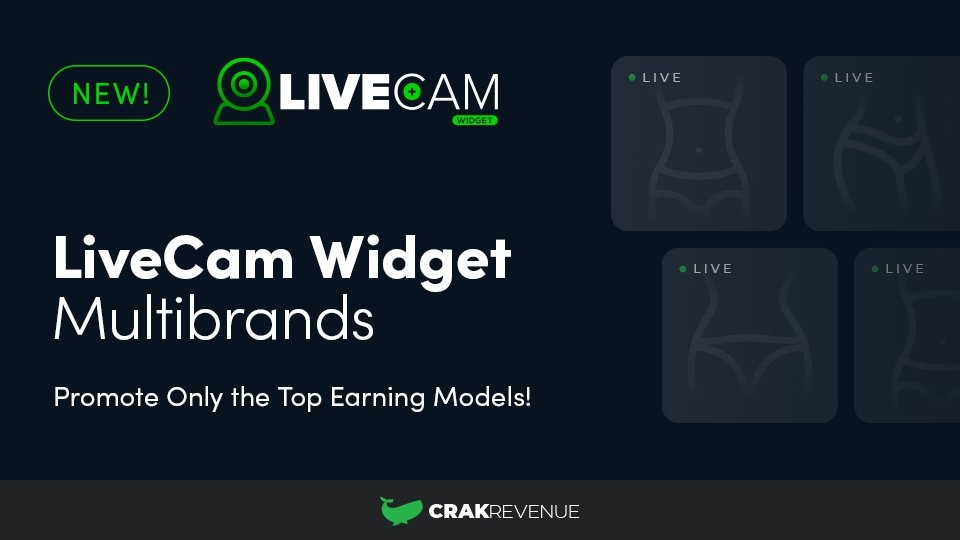 CrakRevenue has launched an exclusive multi-brand live cam widget that enables publishers to promote top-performing live models regardless of the cam platform they appear on. (...)
Source: xbiz.com | 2019-09-09Read all
Related:
---
DomCon Los Angeles Opens for Professionals, Kinky Public This Week
DomCon Los Angeles, a premier professional and lifestyle domination expo, is set to kick off tomorrow and run through the end of the week....
Jiz Lee Trumpets XBIZ Europa Awards Nom as International Crossover Star
Jiz Lee is touting their 2019 XBIZ Europa Awards nomination as International Crossover Star....
Pioneering Gay Adult Filmmaker William Higgins Passes
According to reports, pioneering filmmaker William Higgins passed Saturday from a sudden heart attack. The legendary gay adult director and producer, whose career stretched back to the early '70s, maintained a prolific work ethic; as recently as Friday, Higgins had updated his long-running video blog....
Duke's Dollz Returning to Sex Expo NY With Priya Rai Sex Doll
Duke's Dollz will return this year to Sex Expo New York, where it will showcase some of its custom-designed sex dolls, including its popular model based on Indian adult film star Priya Rai. ...
SexWeLove.com Launches New Affiliate Referral Program
Online novelty retailer SexWeLove.com has launched a new affiliate program that rewards customers based on referrals. ...
Official Instagram, Facebook Reps Agree to Meet APAG Leaders to Discuss Sex Worker, Adult Industry Issues
Official Instagram and Facebook representatives have agreed to an unprecedented meeting with leaders of the Adult Performers Actors Guild, a federally recognized trade union representing adult industry performers, to discuss issues related to the social media presence of adult performers and other sex workers....
Popular today:
---